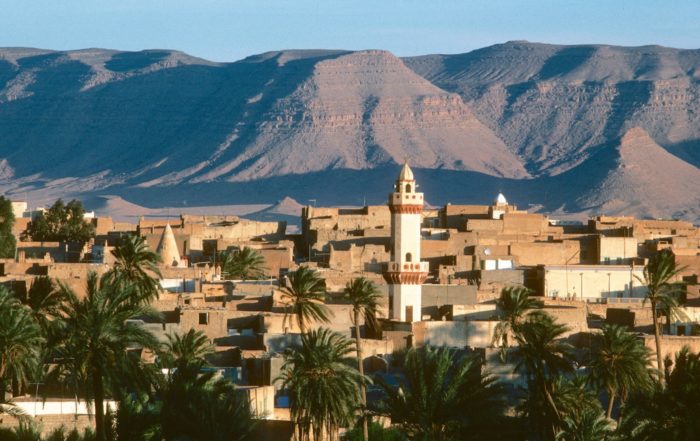 While globalization has opened up borders, the need to understand local realities has made intercultural management a must and key factor for success. Relations between France and Algeria illustrate particularly well the need to support French managers locally.
Both countries are geographically close, they share the Mediterranean culture as well as a part of their history. It is important for the managers and their teams to properly identify which parameters to take into account in order to create a more fruitful collaboration and optimize team performances. Intercultural management takes on all its meaning by highlighting specificities of each culture and avoiding "blunders" which can carry heavy consequences.
Algerian reality, the "universe of meaning" according to d'Iribarne (1989) or as "common cultural background" according to Mutabazi (2007), still seems to be neglected by the French associates working on site. It appears that intercultural support for teams is insufficiently practiced and that the issue of cultural and historical discontinuities still regularly emerges.
Our research shows that progress still needs to be made in understanding those human aspects that are crucial to success. We are happy to share with you some of our latest reflections.
A Common History: A Ploy to Understand Behaviors
Since its colonization, Algeria has nurtured strong economic relationships with France, although France recently fell second behind Spain.
The painful historical context is not limited to the 132 years of colonization. "There are no universal principles guiding the management of the men and women (…) the most efficient forms of management are not those which conform to the principles of "one best way" (Crozier, Friedberg, 1981). It is therefore a matter of finding suitable answers together, and of integrating them into intercultural management trainings.
Particularly in Algeria, "one should identify historic benchmarks and their impact on labor conditions", as observed by Mohamed Benguerna (2014). The vision that much of the world has of Algeria was conceived in France by French or Algerian intellectuals living in France.
When Algeria became independent, they associated the "modernization" of the country to Western mindsets at the time. The complexity of Algeria's history is likely unknown to French managers there, who did not benefit from any particular preparation before their expatriation.
We are facing a large number of discrepancies between colons and indigenous people, French-speaking and Arab-speaking people, city-dwellers and rural people, Northern, Southern and regional people, Berbers – other minorities and Arabs, modernists and Ulemas (traditionalists).
No other French colony suffered such an amputation of its habits and traditions: discord and bloodshed in 1962, forced nationalization, later the Soviet influence which destroyed …surroundings without creating any wealth (Dutch disease), and finally a rushed liberalization in 1990, quickly replaced by the bloody Islamic guerilla.
A "torn" Management
Regarding management, the issue of qualification is key: the split between French and Algerians is confronted on the one hand with gerontocracy and bureaucracy, and on the other hand with the cooptation system of kins which favors hiring based on relationships rather than based on competencies. A subtle balance.
There is probably no "implicit Algerian management model" (Mercure, 1997).
In such a context, how can we support French managers in Algeria ?
We think that the clashes we were told maintain prejudices that tend to reinforce the idea of "culture shock" (Vinsonneau, 1997).
The interviews that we conducted on a regular basis offered some examples of areas of uncertainty that are likely to unsettle the manager. They reinforce the necessity of supporting them with intercultural management.
A good example is the gas site of In Amenas, employees could have family ties that were deliberately concealed, and the rules in use were not disclosed to foreign managers.
What can be said about that ? Here we are witnessing a desire to reverse the old powers for generations who did not experience the colonial era.
Moreover, conflict management on the Algerian side seems to occur in a more direct way, less formally and more vehemently than what French managers are used to. These power relations often seem to benefit Algerians who strategically reverse the role of who manages and who is managed.
Resistance to change often surfaces in dialogues. It is easy to refer to the so-called "industrializing industry" era.
Better Understand Cultural Dimensions in Algeria
As it often is, the relationship to time on all levels is the first discrepancy. Then, the place of the written communication needs to be addressed because French managers are not at ease with the preeminent habit of oral communication.
Among the values shared by the Algerian people is the gathering. It does not exclusively concern the Umma from the Quran, is it also the need to make their fragmented identity consistent and homogenous.
Finally, the relationship to the common good seems to be comparable to what we can observe in certain countries of the former Eastern bloc, just like for the competition for non- performance: an attitude that requires that we be motivated to make it so that nothing works.
The Paradox of the French Manager in Algeria
The French manager in Algeria has no easy job, being positioned between two strong cultural models. The first one is influenced by the Anglo-Saxon model in organization, whereas the second one, local, does not single out the company from the rest of human activities.
How about the language spoken ? The French language is spoken in both countries. Yet, how can we know what the words actually mean and if there are hidden meanings between the lines? The so-called « war treasure » that the Algerians kept through the French language conveys numerous representations, sometimes contradictory. How can we make a genuine basis of this for Intercultural Management?
What can we remember from this overview? The 132 years of colonization hide, through the conveyed stereotypical vision, the universe of meaning which is so necessary for the managers' training.
The representation of Algeria in France is not less complex than that of France in Algeria.
Algeria is a country in full development. It benefits from unexploited tourism potential and possesses incalculable wealth in its subsoil of course. Yet, its real wealth is its men and women, an (active) population, which is young and increasingly well trained.
A unique opportunity to develop a fruitful collaboration based on listening and understanding of our differences.
Did this article interest you ? Would you like to develop a language and intercultural coaching program ? Contact us !